2017-2018 Staff
Reporter
technically Payton is a writer but shes probably pretending to work and also mhmm bees
See Payton Killeen's profile
Writer/Beekeeper
Scott Convery is a sophomore. His talents include: Tending to his bees Caring for his bees Writing Raising his bees in a supportive environment Hoverboarding Global leader of the flat earthers ...
See Scott Convery's profile
Reporter
Somebody once told Leah Geisler the world is gonna roll her She ain't the sharpest tool in the shed She was looking kind of dumb with her finger and her thumb In the shape of an "L" on her forehead Well the years start coming...
See Leah Geisler's profile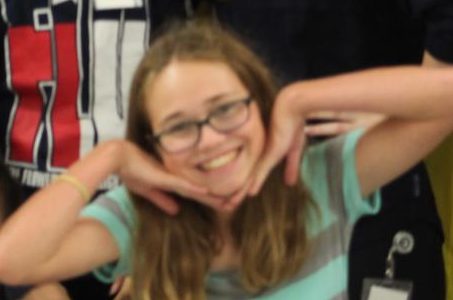 Reporter
Hannah Cargo is proud to be the freshman of the newspaper team. She loves anything and everything that amazes her, including writing, reading, making music, art, and being creative. Don't dis on her dreams. so what if she...
See Hannah Cargo's profile
Reporter
Hana is a junior and reporter for the FMHS Wire. She is very passionate about writing and Scott's bees.
See Hana Ahmad's profile
Reporter
Jillian is a junior at Flower Mound High School and a reporter for the Wire.
See Jillian Rash's profile
Assistant Editor
Dean is a senior at Flower Mound this year. He's Assistant Editor, and this is his second year writing for The Wire. My favorite TV shows are Scrubs, Parks and Rec, and Game of Thrones. His favorite movies are Star Wars (all of...
See Dean Sanchez's profile
Editor-in-Chief
I have been on staff since freshman year, and I have loved every minute.
See Devon Regal's profile