A Song of Ice and Fire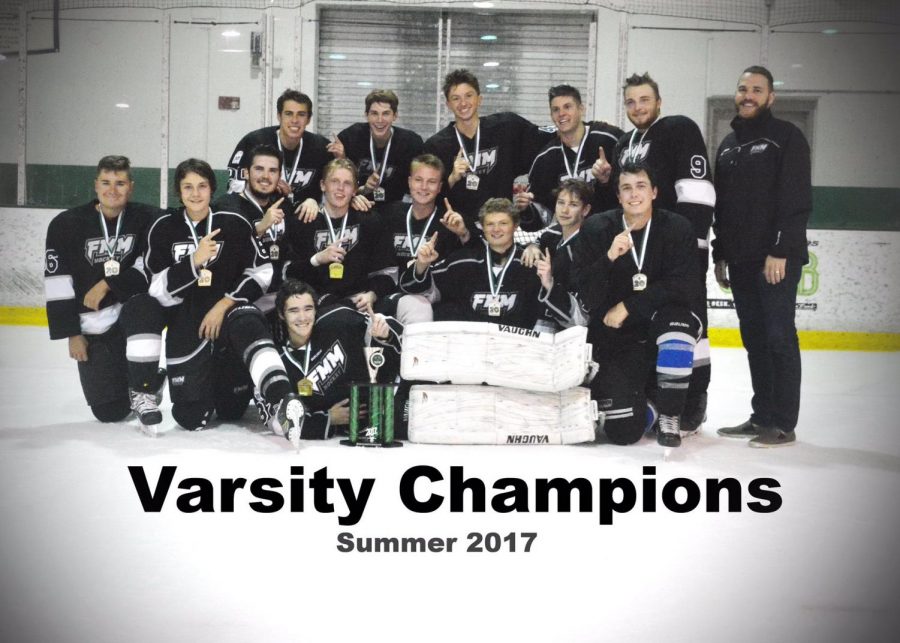 Ian Erdman used to be a student at FMHS, now he plays junior league hockey – with an eye towards NCAA and possibly the NHL.
"I've been playing hockey since I was four years old. 13 years now," said Erdman, 17.
Erdman left FMHS to play hockey nearly full time, and now attends Spring Studio for Academic Excellence (SSAE) in Colorado Springs, Colorado.
"It's mostly online, but we still have Tuesdays and Thursdays that we go into the building. It is quite a bit smaller than FMHS, however, still a public school," said Erdman.
However, Erdman is still a minor and therefore still subject to his parent's wants and whims. Much like the rest of us,
"It is very easy to make trouble when you are away from your family at a young age, however, I do not plan on causing problems while I am here," said Erdman.
Erdman plays for the Colorado Springs Tigers, which is a 18U AAA team.
"Most of them are from other states other than Colorado. Such as Alaska, Utah, and one of my new teammates will be from Denmark," said Erdman.
"The league I'm in is three years old – which means my team is three years old. I'm the youngest on my team, and they range from 18-21," said Erdman.
Erdman dreams of playing professional hockey some day, but like most careers in professional sports, the odds are stacked against him.
"It's what I want to do, but it's very hard to pull off. Obviously, the competition is the main factor. And with limited spots on teams – there really aren't as many opportunities to join a team in college," said Erdman.
There are only 16 full Division 1 NCAA Men's Ice Hockey teams, with each team limited to 18 scholarships. The NCAA doesn't impose limits on the number of players on a roster, but even a top-level program such as Michigan State only has 25 players on its roster.
"NHL is basically the same, just more teams," said Erdman.
Typically in Texas you'd see someone leave high school early for football, not hockey. But maybe Erdman's decision to play hockey is a smarter choice.
"We don't really have head-to-head collisions as much as football. And the technology in hockey helmets is far superior to football helmets. We also don't use our heads as much as we use our shoulders. Our technology is honestly just a lot safer than football," said Erdman.
Hockey might not just be safer to play, but the rules are much more common-sense.
"And we have safer rules, for example if you have an intent to injure you're punished for that. The NHL isn't afraid to fine players heavily and eject them from games. And if you're ejected, you also receive a suspension," said Erdman.
NHL players aren't often suspended for domestic violence – they actually receive a mandatory two month sexual assault prevention training.
Still, Erdman simply just loves to play hockey. The NHL may be a pipe dream, and NCAA is nearly impossible. But can't someone just follow their passion?
"Well, my family was really supportive in that I am pursuing what I love to do. They didn't really want me to go, but since it's what I wanted to do and get better at hockey, they let me move away. I just love the sport and want to play for the rest of my life" said Erdman.