From Hungary to Flower Mound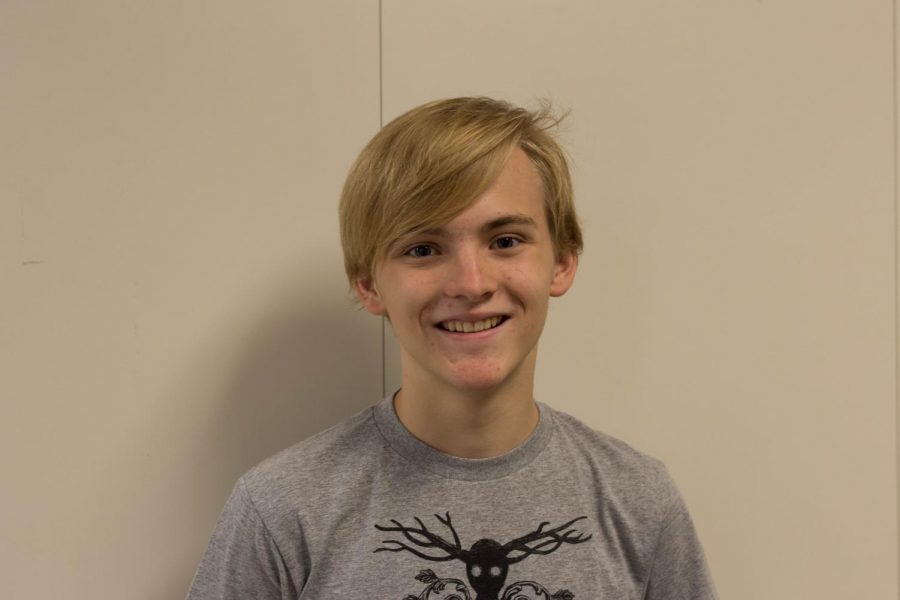 Characterized by his affinity for sweaters with elbow patches and an accent that sounds like British to the untrained ear, junior William Hollinghurst does not fit in with the typical Texas student. Then again, the typical Texas student likely hasn't lived in three different countries, either.
"I was born in Edmonton, Alberta, Canada," Hollinghurst said. "Then I went to Briarhill in Highland Village, then I moved to Flower Mound, and we've lived in Budapest twice."
Hollinghurst, who went to McKamy Middle School, first moved from Flower Mound to Hungary due to his father's new job; he and his family then moved back to Flower Mound in summer of 2017 for the same reason.
"My dad's job had a transfer and he got a new position with the same company, Celanese," Hollinghurst said. "He was switched to quality management, and the head office is in Dallas."
Hollinghurst spent several years in Hungary and, though he was not a native Hungarian citizen, he still developed an attachment to the country and its people.
"I just moved here, so I'm homesick," Hollinghurst said. "It was difficult to move [from Budapest]. But it gets easier; we lived in an expatriate community, so I was one of three of my friends actually leaving this year."
Budapest is a city bisected by the river Danube, so it is naturally home to several bridges that span the water. For Hollinghurst, the bridges were the highlight of his time in Hungary.
"There's about seven bridges in Budapest," Hollinghurst said. "I miss them. They were nice, and I have different memories at each one associated with different people."
Some elements of living in Hungary surprised Hollinghurst both times he moved there, most notably the languages spoken. In Hungary, the official language is Hungarian, and it is the first language of nearly 99% of all residents.
"There's always a language barrier," Hollinghurst said. "That sounds like it would be a really big difference, but especially in Europe, almost everyone speaks English, so it doesn't come as a really big [obstacle] to people."
Hollinghurst has observed significant differences between the United States and Hungary. The most noticeable in his experience, though, is the food.
"[The food's] a lot different here; the portions are much bigger," Hollinghurst said. "In Hungary, everything's more in stew format. Everything's cooked altogether: your vegetables, your meat, your fish, and paprika. They love paprika."
Additionally, Hollinghurst was surprised by the "very different" clothing worn in the United States.
"There's a lot more athletic clothing here," Hollinghurst said. "That's not really a thing in Europe."
Although Hollinghurst has moved five times to four different places, he doesn't see himself as anything out of the ordinary. In his opinion, there was only one statement that encompassed how he felt about his mobile life.
"It sounds interesting to move around a lot," Hollinghurst said, "but after moving around so much, you just want to live in one place."