Michelle Mathis: Memorable Model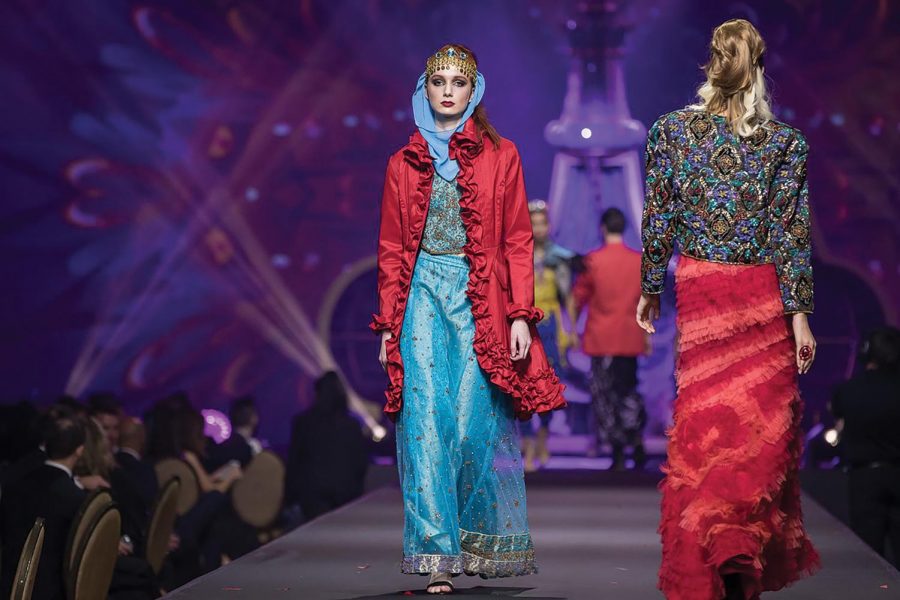 Michelle Mathis, senior, is a bonafide model; repped by The Clutts Agency (TCA) she's recently modelled for Design Industries Foundation Fighting AIDS (DIFFA/Dallas) fundraiser.
Mathis doesn't do beauty pageants or competitions such as Miss America or America's Next Top Model.
"I did pageants when I was younger but I always dropped out before the shows because I was nervous and didn't want to do pageanting only modeling," said Mathis.
It's understandable though–it seems many models are sometimes held to unrealistic standards of beauty, and are left in the dust if someone else satisfies their requirements. However, not all models stress about their own beauty.
"I've always had high standards for myself but modeling never made me feel pressured to have high standards because I already have them," said Mathis.
When you imagine a model, you typically imagine someone like Michelle; tall and slender. But recently it seems plus-sized women have been breaking onto the modelling scene– but not without criticism. The 'average' women's US dress size is 14 with most plus-size models being between 6-12. Or rather, unrepresentative of even
"I love plus sized models, I think they should be just as recognized in the fashion world just as other models," said Mathis.
There are genuine reasons to be against plus-size models, such as the fact that they may not be properly suited to a runway.
"I think high fashion runway should be up to a certain size because you can see more of the clothes itself, because it lays flat and they will advertise more of the clothing. But general modeling should be all types of bodies shapes, sizes because not everyone is tall and slender," said Mathis.
However, weight isn't the only topic of debate among models.
"They should focus on their genuineness and respect for others, not purely looks," said Mathis.
It's especially evident with contests such as Miss America, that some people believe women are just valued for a pretty face and a nice body. Not their thoughts, opinions, or passions.
"You will come across so many different kinds of people in this industry and your looks will not keep you in it. People will remember you for the way you treated them and made them feel, not just your looks," said Mathis.
Models are more than walking pieces of meat  to ogle and judge based solely on their looks. They deserve just as much respect as someone would give to any other type of profession.