Production in Progress: Bye Bye Birdie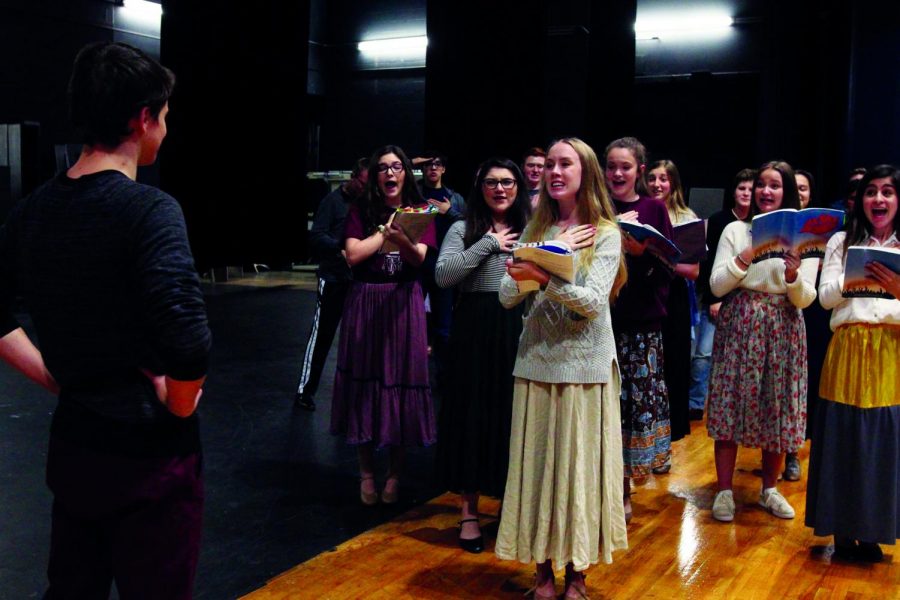 Brandon Summers, junior, is Conrad Birdie in Bye Bye Birdie–the FMHS theater department's production of the 1960 classic, about a talent agent finding himself in trouble when his star performer is drafted into the Army.
The original story of Bye Bye Birdie was in part inspired by real-life events, when "The King of Rock and Roll," Elvis Presley was drafted into the army and served for two years. Now, the FMHS Theater Department will take a stab at it on Thursday, January 25, 2018.
"So for this one, it's a school-wide play instead of a theater department show. So anyone who wants to audition can and then after that you get callbacks, and once we get the cast list you can see if you're in or not. So it's a school-wide show that everyone can pitch in on," said Summers.
Grab your costumes and put on your makeup, you might have an opportunity to be featured in Bye Bye Birdie!
"There's definitely going to be more work done, especially in the costume section. One of my character's costumes is a green, sequined army uniform. That'll definitely be interesting to watch. There's gonna be a lot of different lights going on and the set-pieces will be very grand," said Summers.
There is a great deal of work going into every FMHS production, and costumes are integral. Each character has some sort of costume, and characters such as Conrad Birdie go through multiple, elaborate costume changes.
"The character I play is Conrad Birdie, who's a very Elvis-like character and so there's a lot of hip-moving involved and a lot of flair going into it. I think my boy-ish flair helped me get the role. Boy-ish flair, man-ish flair… whatever," said Summers.
          Ladies, contain yourselves. You'll be subjected to numerous instances of hip-thrusting and boy-ish flair during this production.
"We're still going to enter Bye Bye Birdie in the Dallas Summer Musical Awards and try to see what we can do with that," said Summers.
Considering that Oklahoma! was the 2017 winner of the Dallas Summer Musicals Award for Best High School Musical, the odds are hopefully in their favor to bring home the award next year. But beyond high school musicals, Summers has plans for a career in acting.
"I'm planning on going to a school that has a good theater program. I'm looking at a lot of places, from California to New York," said Summers.
Bye Bye Birdie will show on consecutive days, on Thursday January 25, 2018 and Friday January 26th. Expect a night of glamorous fun and jazzy tunes to sing along to.