5 Must Do Virtual Experiences During Quarantine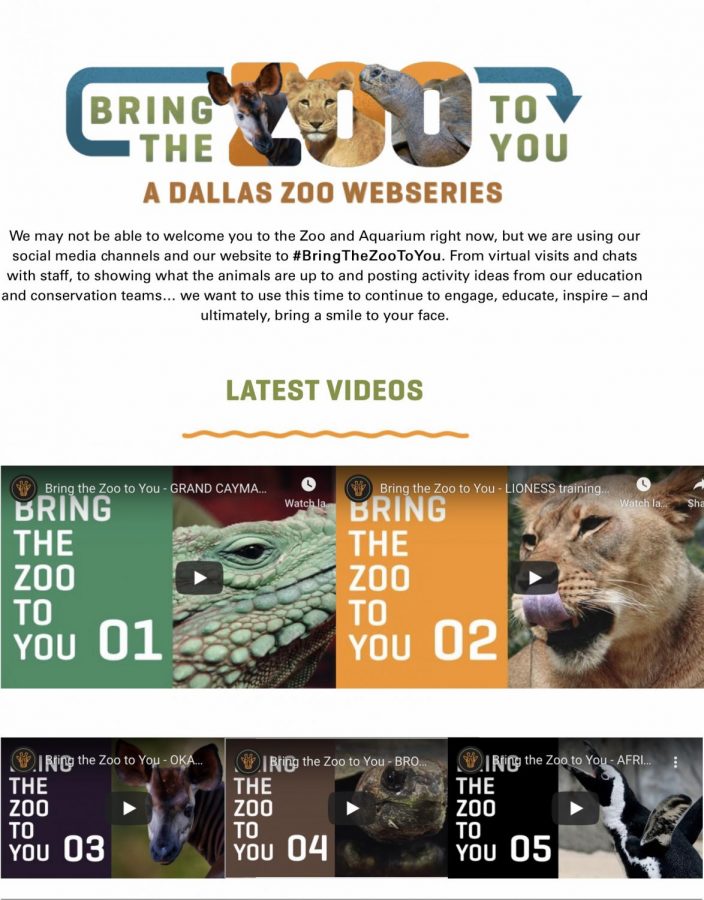 With the countless hours we are spending indoors, a lot of high school students are starting to get bored. Even with online classes, social media, and texting, many people are running out of ideas of what to do. Luckily, with all of the tourist attractions, parks, etc. closed, there are still ways to experience places outside of Flower Mound. The following are free virtual experiences you can take:
The Dallas Botanical Gardens are offering tours of their grounds during their peak blooms and creating a new jigsaw puzzle each week for anyone to do online. You can find their site here.
The Dallas Zoo has initiated "Bring The Zoo To You" and they have created many YouTube videos with different animals and zookeepers teaching you about that animal. There are also handouts and videos with ideas of more things you can do at home. You can find their site here.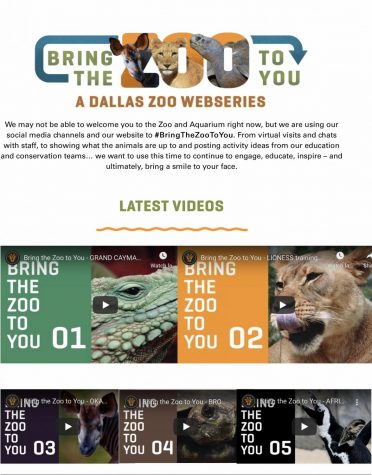 There are many virtual tours of hikes around the world, many of which we wouldn't do, even if we were not in a pandemic. Buzzfeed compiled a list of some of the most popular hikes but, there are many more hikes you can find online. Here is Buzzfeed's list.
If you are a diehard Disney fan, or you're just curious, you will enjoy virtual tours of Disney World and Disney Land's rides. These videos will give you nostalgia or help you discover new rides and look forward to your next trip. Nonetheless, these tours are great! You can find the Virtual Disney World YouTube page here.
If animals or animation isn't your thing, maybe a museum tour will entice you. With countless museums virtualizing exhibits, people are jumping at the opportunity to experience seeing once in a lifetime artwork and galleries. Google teamed up with 2,500 galleries and museums to bring you art and culture. You can find their collections here.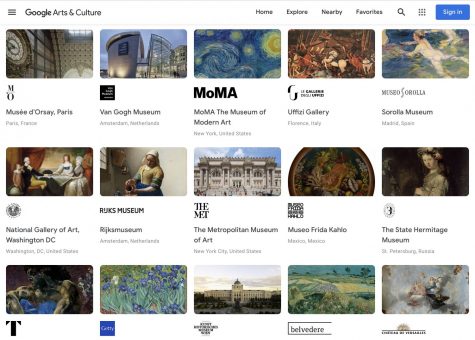 If none of these things interest you, with a quick Google search you can find a multitude of virtual tours and experiences. You can see famous tourist attractions, go on graffiti tours, look at live feeds of places, go on college tours, and more. Even though everyone is stuck at home, there are many ways to end boredom and make a positive use out of our time.