The Danger of Video Games: How to Stay Safe Online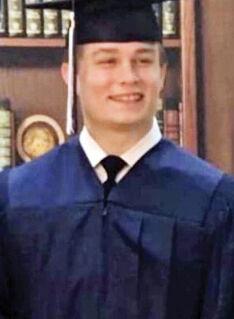 Matthew Thane had a "sweet nature, kindness, and easy-going personality [that] made the world a better place," a friend of his says on Thane's GoFundMe page. The eighteen-year-old alumnus of Flower Mound High School was killed on August 18th by an acquaintance he met online while playing Call of Duty. It is believed that a video game dispute was the motivation that caused a 23-year-old man from California, Alexander Frank Baro, to shoot and kill Thane. Baro took his own life on August 19th as police from both California and Flower Mound attempted to execute a search warrant.
"I think it's safe to say in the technology-driven world that we are in today and especially amongst COVID and how everybody is spending more time at home and on computers, that you really can't use enough caution that you really know who you're dealing with, who you're speaking to," Captain Shane Jennings of the Flower Mound Police Department says. He advises people "just to guard yourself, not to provide people too much information on who you are and who you're communicating with at all times. That really goes for any of us."
Although the internet is a valuable resource, the anonymity it provides can be dangerous. The tools it provides to communicate with others worldwide also give the same abilities to people who might not have your best interests at heart.
While the Flower Mound police have never had a case similar to Matthew Thane's, fatal interactions due to video games have occurred worldwide. Moreover, sharing personal information can lead to identity theft, which, although not always dangerous, can be equally as devastating.
There are many resources online providing information about how to keep yourself safe. Unfortunately, a lot of people view these protective measures as unnecessary and spend time online without paying attention to the information they are sharing.
Explicitly focusing on video games like Call of Duty, the creator Activision offers multiple guidelines to help with online safety. If you are under 18, do not give out your name, home address, email address, school or other personal information. Even if you are older than 18, they advise using caution when posting personally identifiable information.
When playing video games, be careful when communicating with other players. Do not engage with trolls or encourage bad behavior. Interactions can quickly become volatile, especially when people are able to hide behind a screen.
Another mistake players can make is enabling voice chat. Many gamers use voice features to communicate with others and coordinate while playing. Although voice chat features are not inherently wrong, it is easy to overhear information not meant to be shared and reveal personal information to others.
People often feel isolated from the stories they see on the news. They might mourn the people mentioned or have sympathy for the families. Still, they often think that the situations could never occur where they live or to them. The families of those hurt by social media and video games would disagree. Be careful online because anything can happen anywhere, even in the small town of Flower Mound.
A GoFundMe has been set up for Matthew Thane's family at tinyurl.com/y3hmuz2k.