Community: The Brilliant, Binge-Worthy Sitcom Hits Netflix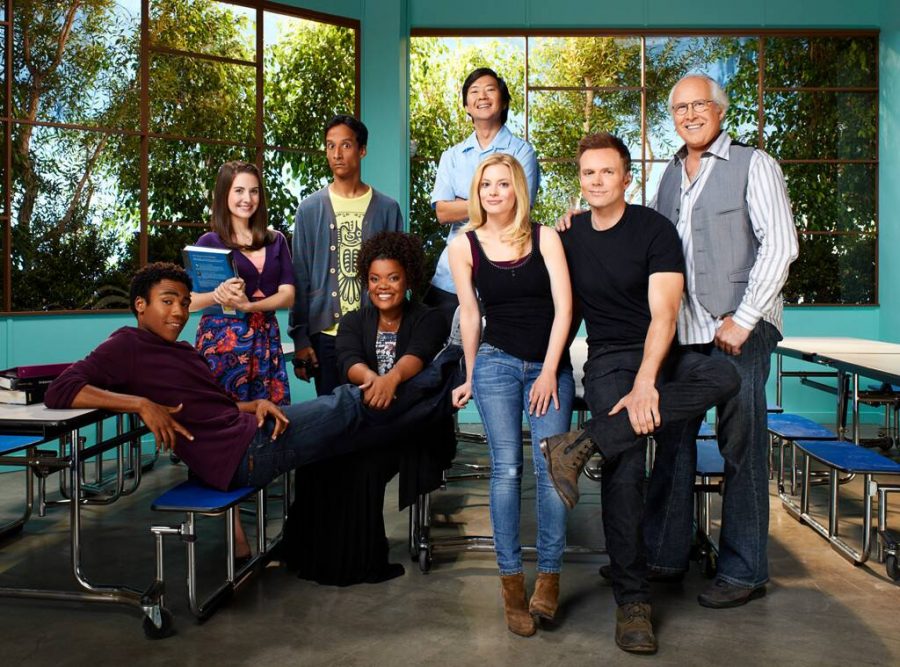 During times in which most students are finding themselves trapped at home, ranging from semi-to-unemployed with hours to toss away on the internet, Dan Harmon's hit early 2010's comedy, Community, has certainly earned its place among the sitcom hall of fame. When indecisive home-bodies find themselves scouring Netflix's catalogue, this recently-added show provides six full seasons of clever writing and a compelling cast that is exceedingly difficult not to enjoy.
Community, as the title suggests, follows the story of a spanish study group at Greendale Community College, led by a recently disbarred attorney, Jeff Winger (Joel McHale), forced to rebuild his career and his life from the bottom up. The rest of the study group creates a diverse blend of engaging personalities: Britta Perry (Gillian Jacobs), Jeff's sharp-tongued love interest with no time for him, Abed Nadir (Danny Pudi), a consistently odd-mannered film buff, Troy Barnes (Donald Glover), an ex-high school star quarterback who lost his scholarship partying, Annie Edison (Allison Brie), a focused student recently released from rehab due to an Adderall addiction, Shirley Bennett, (Yvette Nicole Brown) a devout Christian and divorced single mom, and Pierce Hawthorne (Chevy Chase), an aging-yet-arrogant businessman long out of his era. Together, this dynamic group dredges through an institution universally desired to be left, but of course the sitcom format seldom lends itself to things going according to plan.
The proving grounds for any comedy – writing – is front and center in Community. Television, and poorly written television in particular, leans on a common crutch; the need for a substantial payoff in each episode. Whether that comes in the form of an action set piece or the advancement of the poster couple's "will-they-won't-they" relationship, the impact of these moments can often keep viewers watching in spite of the drag that is the build-up to those moments. Community vaults over this common pitfall simply because of how clever the dialogue is. Everybody contributes in the group scenes and yet it never feels forced. Jokes hang on careful wording from another character's previous quip, making it an immensely satisfying experience for the attentive viewer. This doesn't go to say that Community lacks the big moments, the payoffs, of common network television, it just capitalizes on every second for entertainment value, as each moment of an episode's 22-minute runtime holds comedic water.
From a structural standpoint, long-spanning character arcs are maintained throughout the entire show in a way that pulls the viewer in to these conflicts, but not too much to where one might complain when an arc takes episodes, or even seasons to be fully resolved. Elements of a modern sitcom like this add so much narrative strength to a show in a way that household classics like Seinfeld simply lack. Despite Seinfeld's infallible cultural relevance and uncontested merits, some might argue that a show one can pick up at literally any point leaves something to be desired in narrative strength.
In an entertainment economy grasping for attention and constant viewership, media that is all flash and no substance can certainly keep your eyes busy for ten seconds at a time, but Community is a show that feels far more rewarding. It has wit and charm and undeniable talent, and for that reason I strongly believe that Community is a classic in the making and deserves a try. All six seasons of Community are available to stream on Netflix now.