"Zeros" Pays Tribute To Musical Heroes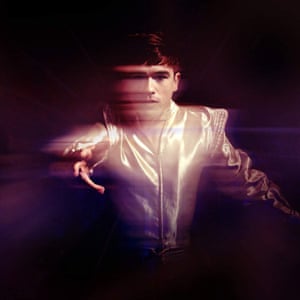 Declan McKenna's long awaited sophomore album, Zeros, moves away from his infamous political drive and focuses on more abstract themes. McKenna pushes his creative development into new musical territories, exploring a multitude of influences. He takes on elements of John Lennon's "Mind Games," Mystery Jets circa 2003 and David Bowie's sci-fi era with a sense of maturity and deep understanding, rather than simply regurgitating and rehashing, making Zeros a cross-generational masterpiece.
McKenna's debut album tackled topics like soccer corruption, xenophobia and the lack of LGBTQ+ representation in the media. However, Zeros is robust and ambitious, with chilling synths and cathartic screams that bring his stories to life. He bridges the gap between the past and the present by setting the tales of impending doom in a Black Mirror esque dystopian world while still harking back to old British rock.
"You Better Believe!!!" sets the tone for the album with breathtaking chaos and swelling riffs. Blasts of synth and piano keeps the listener engaged with overdoing it. The track hints at the album's indie and glam rock components and anxious lyricism that fits the state of today's society. "Emily" serves as a palette cleanser. It doesn't have a catchy electronic beat and maintains a sweet acoustic feel. Easing on the guitar, the album gains a sense of sonic vulnerability.
McKenna's musical maturity is especially evident in the melodically diverse track, "The Key To Life On Earth." It could easily be compared to his 2017 single, "The Kids Don't Wanna Come Home." Both use youth sounding backing vocals to prove McKenna's ability to make anthems for the younger generations. However, "The Key To Life On Earth" has an evident sci-fi tinge to its production and specific complaints about being young.
Zeros is essentially evidence of McKenna's maturity and the expansion of his musical range. The record's vibrancy outweighs the occasional over eagerness. Despite all the glamour, he doesn't lose sight of the bigger picture. Although the album could use another "Emily," it is still incredibly impressive. McKenna revamps his sound and nods to the past with early rock influences without sounding too retro and unoriginal. McKenna successfully blends new wave, psychedelia and electronic dance, showing a promising future for his musical career.