Eight Years of "Good Kid, m.A.A.d City"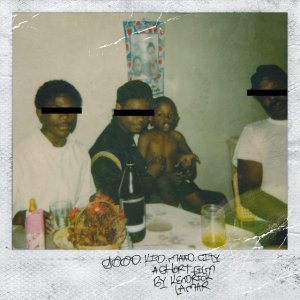 Eight years ago today, Kendrick Lamar released one of his best works to date, Good Kid, m.A.A.d City. Documenting the story of a young black man, Lamar paints a thrilling narrative over the course of 12 songs. He takes on a range of themes throughout the album from love and lust to police brutality and survivor's guilt.
Good Kid, m.A.A.d City was the first album Lamar released under his real name which adds to its authenticity. Both his parents were featured in the album, as they taught him about street life in Compton, which is notorious for gang violence. This record converted his deeply rooted feelings of pain beyond its emotional jurisdictions. His struggle for purpose and admission to his self induced insecurities aid in progressing his narrative and revealing universal lessons. Lamar is honest with his music. He doesn't shy away from the bad, while still giving listeners something to look forward to. This balance is the driving force behind the record's ability to resonate with so many people.
Lamar's storytelling skills are nothing short of remarkable. "Sing About Me, I'm Dying of Thirst" is a 12 minute track that serves as one of the most influential songs on the album. It is a tribute to Lamar's friend and his brother, both of whom have passed. Lamar raps from three different perspectives. The first one is the brother who was murdered in a gang complication in the song prior. He delves into how his mind was distorted from gang life. Before he can express his gratitude for every good thing in his life, he is silenced by three gunshots. Lamar then transitions to rap about the sister of a late sexual assault victim. He rapped about her traumatic past on Section 80, despite the sister's objections to it. Lamar's commitment to documenting the realities of life in Compton makes his music powerful.
The record also parallels Malcolm X's autobiography. His ideas are rooted in Lamar's approach to this album, with the same desire of self improvement. The inevitability of hopelessness and helplessness shaped both Malcolm X and Lamar's childhood. They were constantly degraded by the media for existing. The use of fear to cope was constant. Both men understood that success would be impossible in our current society. By acknowledging their loss and vulnerability in a poetic fashion, Lamar and Malcolm X build a foundation for their self-worth.
Kendrick Lamar, along with many others, went through things that no one should have to go through. Writing may come naturally to him, but it would mean nothing without his experiences. Good Kid, m.A.A.d City is an evolving work of art. It produces different experiences with each listen. He changed the face of music eight years ago and raised the bar.