Waiting for Donda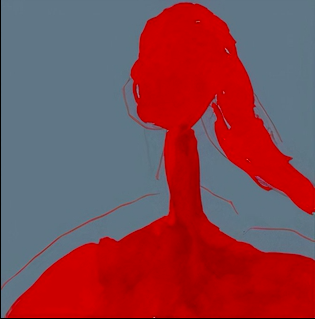 After Jesus Is King missed two release dates, fans were understandably doubtful when Kanye West announced that his tenth studio album Donda would be released on July 24 of last year. His fans' doubts were confirmed when the album was delayed indefinitely. A number of supposed release dates have passed, and Donda is still nowhere to be seen.
After wiping his Instagram, West posted a Beats by Dre advertisement video that he scored and edited of Sha'Carri Richardson. The video featured a snippet of "No Child Left Behind," a song on Donda. In the ad, it was revealed that his forthcoming album would come out this year on July 23. There was hope for a punctual release after West's first ever public listening event. Clad in a color palette similar to that of the album's cover, he premiered what seemed to be Donda at the Mercedes Benz Stadium in Atlanta last month. However, the album failed to materialize. He had another listening event earlier this month, but fans were let down again. Many are hoping for the album to drop on Friday after it failed to come out on the previous suspected release date of August 15. 
Donda's album art tells a tale better than many full length albums in West's field. The cover is an adaptation of a 2007 work that used gouache paints from Louise Bourgeois' collection Les Têtes Bleues Et Les Femmes Rouges. It was created the same year West's mother, Donda West, passed away. In the art, Bourgeois depicts a red woman with exaggerated proportions that portray fertility. The premature death of Bourgeois' mom inspired her to pursue art. Her most famous piece is a sculpture of a spider entitled Maman, which is French for 'mother'. Bourgeois uses metaphors to compare the weaving actions and protective, helpful nature of a spider and her mom. The maternal admiration in her art and portrayal of loss make the gouache work the perfect representation of Donda.
As of now, Donda is not available on streaming services. While listeners are getting frustrated with the album's unreleased status, West does not have to worry about losing support. He is one of the most influential musicians in the 21st century. The wait is building anticipation. Although this intensifies expectations, West's track record shows that he is more than capable of meeting them.