Mitski's Reluctant Return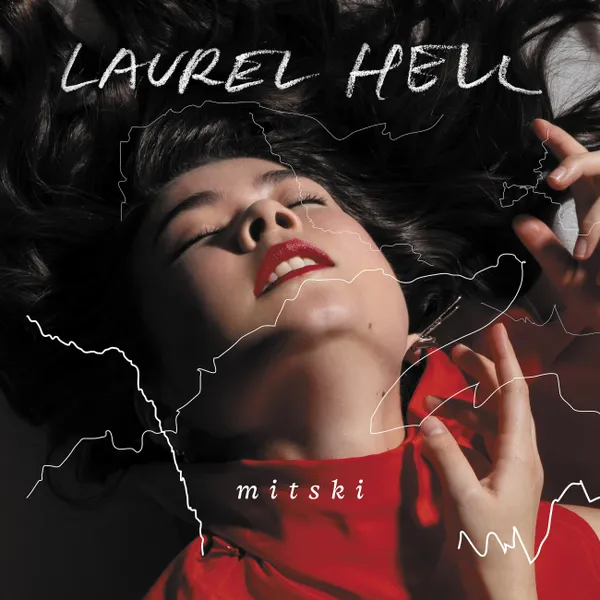 For Mitski, making music comes at a deep cost. As she told an interviewer for Rolling Stone, "The music industry is this supersaturated version of consumerism. You are the product being consumed, bought, and sold."
It comes as no surprise, then, that "Working For The Knife," the first song she wrote after announcing an indefinite hiatus in 2019, regards the stifling effects of fame and the toll that endless touring, press cycles, and social media have on a working artist more directly than any other song in her discography.
In this way, Laurel Hell is a slight pivot from Mitski's previous work. On her fifth album Be The Cowboy, Mitski stood at a remove from her audience. She traded the guitar distortion and immediacy of Puberty 2 and Bury Me at Makeout Creek for clean synths and ethereal sounds, creating songs that explored persona, specifically that of a character whom she described in a press release as "a very controlled, icy, repressed woman who is starting to unravel." 
Of this album, however, she has said that she "didn't want to make music that was putting up walls against the listener." Mitski did not want to make another Be The Cowboy.
Sonically, Laurel Hell is Mitski's most accessible album yet. It sports an 80s palette, influenced by artists such as Arthur Russel, Hall and Oates, and ABBA; "Should've Been Me," the ninth song on the album, samples Hall and Oates' "Maneater" outright. Occasionally, this sound works in tandem with the lyrics to great effect. "Stay Soft," a song about the difficulty of vulnerability, crescendos into its chorus, desperate and euphoric as only Mitski could make it. Other times, the production seems to flatten her. The 80s revival-pop-sound that has been a mainstay on the charts for some time now feels tired, topping her lyric and melody-driven songs with an unnecessary gloss.
The barrier between artist and listener has not necessarily been lessened lyrically, however. While songs like "The Only Heartbreaker" are about romantic relationships, others like "Everyone" and even "Should've Been Me" suggest that they are about her relationship with her audience and the press–creating an inherent distance. The novelty of this album can instead be found in its stunning imagery such as in "Heat Lightning," where Mitski describes lying awake at 4 AM, when the "sleeping eyelid of the sky flutters in a dream."
Mitski is returning to music after four years, a return that she has plainly described as reluctant. This reluctance manifests itself in the album's numerous modes. Songs that unfurl quietly, like "Valentine, Texas"—a stand out track—are placed next to songs with bombastic, anthemic production like "Love Me More" in what can sometimes feel like a jumble. 
Still, Mitski's musicianship across her sixth album is a delight to behold. The album ends with "That's Our Lamp," a portrait of a relationship gone awry. Mitski runs out of her apartment, onto the street, backed by layered crowd sounds and conversation layered amidst buoyant instrumentals. One can easily imagine the song being performed live, a chorus of voices briefly collapsing the distance between performer and listener.