2015 in Review
Hang on for a minute...we're trying to find some more stories you might like.
     2015 has undoubtedly been one of the craziest years in a long time. Everything from celebrity break-ups to ultra-rare memes have occurred over the course of this year. Most wouldn't survive if this year were to ever magically repeat itself, and here's why.
     2015 has been crowned the year of celebrity break-ups. Some of Hollywood's hottest couples have called it quits, whether it was over differences of opinion or just growing apart. One of the most talked about is the split between Ben Affleck and Jennifer Garner after Affleck was discovered to be involved with the couple's nanny. They ended their marriage after 10 years and three children together.
Blake Shelton and Miranda Lambert called their relationship quits after 10 years together. They had been married for four years. In just a few short weeks after the divorce, Blake Shelton and Gwen Stefani became a couple.
Muppet lovers Miss Piggy and Kermit ended their relationship in August. The break-up of this Hollywood it-couple broke the hearts of Muppet fans everywhere. Kermit and Miss Piggy decided it would be for the best if they went their separate ways.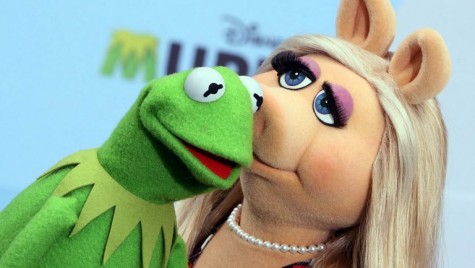 From Deflategate to Rachel Dolezal, this year was a scandalous one. At the AFC Championship Game in January, the New England Patriots played the Indianapolis Colts. The Patriots were later accused of tampering with the footballs, deflating them so Tom Brady would have an easier time catching them. Brady was punished in May when the NFL declared that he would be suspended from four games in the 2015 season. In September, however, a judge reversed the penalty and the quarterback got off scot-free.
Rachel Dolezal was the leader of the Washington branch of the National Association for the Advancement of Colored People (NAACP) when she was accused of lying about her ethnicity. Dolezal was born white, but she claims that she "identifies as African-American"; she took Africana Studies in college and spends thousands of dollars to make her hair look more 'authentic'. When asked point-blank if she was African-American, Dolezal replied, "I don't understand the question."
Jared Fogle was the spokesman for Subway when he was discovered to be in possession of illegal paraphernalia. He was arrested in April and sentenced to 15 years in prison and a lifetime of supervision.
     This year has also been fantastic for movies. Every genre from Action to Family has been a huge success. Some of the biggest movies of the year include Avengers: Age of Ultron,  Jurassic World, Star Wars Episode VII: The Force Awakens, and Inside Out. The industry has boomed with the success rates of these movies, the film industry has boomed. With blockbusters such as Age of Ultron and Jurassic World, the film industry has made more money than they have in a long time within a single year. Even Star Wars Episode VII: The Force Awakens broke the ticket sales record by completely selling out of tickets the night they were available for purchase. According to Facebook data, Star Wars was the fourth most talked-about topic on the social network. This year, without a doubt, was amazing for the movie and film industry.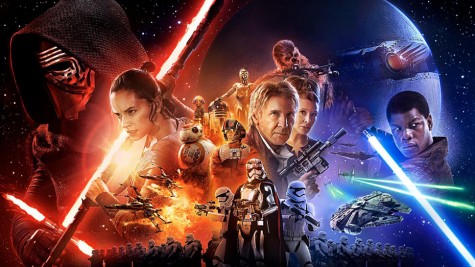 2015 was a huge year for celebrity gossip, among break-ups, feuds, newborn babies, and instant fame. Caitlyn Jenner was arguably one of the most popular celebrities. She began her transition from Olympian athlete to Caitlyn Jenner in June, when her iconic Vanity Fair interview was released. Her story drew the media's attention for most of the summer and was a source of controversy. Caitlyn has been awarded one of Glamour's Woman of the Year awards as well as the Arthur Ashe Courage Award. She is also one of the TIME Person of the Year Runner-Ups.
At the tail end of 2015, Adele said hello and dropped her new album "25". In just  its first week, Adele's albums sold a record-breaking number of copies.  According to Forbes, only twenty albums have ever made it to one million copies in the first week; Adele sold over three million copies. "25" spent two weeks at the top of the Billboard charts and is projected to stay there for at least another two weeks.
There was one tragedy in 2015 that swept the nation and almost tore down the government of the United States. On March 25th, 2015, a keening cry rose from the throats of literally everyone as the catastrophe known as Z-Day nearly killed us all. Zayn Malik left One Direction. Simon Cowell, the man responsible for One Direction, reflected how everyone felt upon hearing the news when he said that he was 'about to jump off a cliff'. One Direction plans on continuing to make music, but the ghost of Zayn Malik will forever live on in our hearts.
On a lighter note, Drake released If You're Reading This It's Too Late in February and it became the first 2015 album to sell a million copies. Drake's album has also been nominated for a "Best Rap Album" Grammy. In July, a Twitter feud erupted between Drake and Meek Mill, with the latter accusing Drake of using ghostwriters. In response, Drake released an impromptu freestyle entitled "Back to Back" which dissed Meek Mill. Drake was declared the unofficial winner of the feud. His single "Hotline Bling", however, crowned him the king of Internet buzz. Social media exploded with GIFs and parodies of the music video and the song became Drake's highest-charting single. According to Rolling Stone, the video appeared more than 324,000 times on Twitter and more than 146,000 times on Instagram.
Laverne Cox has also made some pretty big achievements this year. She has been crowned the new Dr. Frank-N-Furter for Fox's remake of the classic Rocky Horror Picture Show, directed by Kenny Ortega (High School Musical). She will be portrayed as a transvestite doctor whose goal is to make the perfect man. The character was made famous by Tim Curry in the 1975 cult classic, which celebrated its 40th anniversary this year and continues to be screened at midnight in theaters across the country.
For obvious reasons, we need to talk about a certain presidential candidate: Donald Trump. Trump has taken the nation by storm. His racist, sexist, and misogynistic appeals have somehow gotten him so far up the political race that he is predictably a shoe-in for Republican Party candidate. His methods of spouting random nonsense have miraculously worked, and now he is one of the most talked-about people in the United States. At first, he was just a major joke to some, with him in the race just for laughs. But for now, he has taken his stance way too far, declaring that if he is elected president, he will "keep all Muslims out of the Americas." This approach is completely unconstitutional, let alone wrong, and might have costed him his spot as a candidate.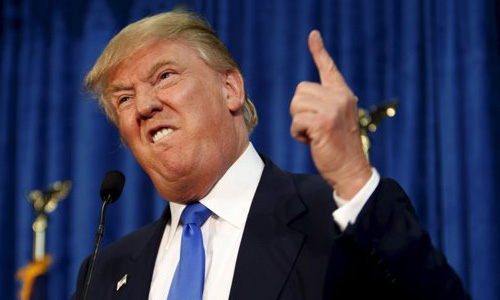 One of the biggest achievements of American history happened this year on June 26. Same-sex marriage has finally been legalized in all 50 states. Upon hearing this news, many of the LGBTQ+ community celebrated and went out that day to finally have their matrimony legalized. This day was all around joyful for everyone involved, and it brought so much happiness to so many people. To show support, social media platforms blew up with the hashtag "#lovewins". The White House even showed their support by changing the lights that illuminated the building into a rainbow. This day will be talked about for a long time, and is such an amazing accomplishment for the American government. People for years have been waiting for this monumental achievement to happen, and have struggled through the ridicule and hate for their sexuality. The entire controversy of same-sex marriage was looked down upon for so many years, and some felt it was completely wrong. People who have lived through this iconic event will be able to tell their grandchildren that they were there when same-sex marriage was legalized.
     Everyone remembers the iconic 2015 MTV awards, with Kanye announcing his running for candidacy in 2020, Bieber's new hair style, and of course, "Miley, what's good?!" One of the biggest celebrity feuds happened this year, all on stage at the VMA's. The feud between the pop sensation Miley Cyrus and goddess rap queen Nicki Minaj had all started the week prior to the awards show while Cyrus was in an interview. Cyrus was slamming on her fellow artist, saying things such as "She is extremely immature," and "She isn't polite at all." When Minaj heard word of this interview, she wasn't happy.  Minaj called Cyrus out, on stage, at the awards show. Cyrus tried justifying herself, but Minaj wasn't having any of it.
     Some of the most-discussed topics of the year were not pop culture events at all, but tragedies that rocked the world. In Syria, a violent war and a collapsed government has driven millions of Syrians out of the country. As the Syrian refugees attempt to find a safe place to live, countries like Canada and the United States have been forced to make a decision on whether or not to allow them into the country. Many refugees have drowned in an attempt to swim to other countries, as shown in the tragic photograph depicting a young Syrian boy lying face-down in the water. The "Syrian crisis" has been called the worst humanitarian crisis in the world today.
In April, Nepal was hit with a massive earthquake that resulted in the deaths of 9,000 people and injured more than 23,000. The earthquake was the worst natural disaster to occur in Nepal since 1934.
At the beginning of November, another disaster took place. The terrorist group called ISIS bombed Lebanon and France, killing hundreds of people. The world began to take action against ISIS members in solidarity with the victims.
     The most influential component of popular culture today can be described with a single word: meme. A meme is a humorous image, video, or piece of text, etc. that is copied and spread rapidly by Internet users.
One meme that swept the Internet in October was the one and only Poot Lovato. Poot is the Internet meme that originated from a photo of Demi Lovato that had horrible lighting and an unflattering angle. Tumblr users dubbed the person in the photo Poot, Demi's twin sister who lives in the basement. Fanfiction was soon born from the limited information that was given, and a viral meme erupted. Demi herself has even responded, posting a passive-aggressive tweet that only stoked the flames of the meme. Although Poot may not be real, she lives on forever in the basement of our hearts.
In 2008, a comic frog drawn by Matt Furie named Pepe was adopted by 4chan. 4chan users took the frog and went crazy, remixing him and photoshopping to their hearts' content. Since then, Pepe the Frog has evolved, interacting with other memes and referencing popular culture celebrities and events. When Pepe became "mainstream", 4channers tried to take back what belonged to them in the first place. Users created a fictional economy composed of "rare Pepes", modified images of the frog that fall under a rarity decided by the artist. The rare Pepes are- and will continue to be- one of the most popular memes on the Internet today.
Another meme that has emerged in 2015 is the Unexpected John Cena meme. An excerpt from a movie, TV show, or song will be playing when suddenly John Cena's theme song will begin to play loudly. In the iconic scene from The Shining, the face that appeared in the crack of the door was not Johnny's, but John Cena's, accompanied by the trademark theme song.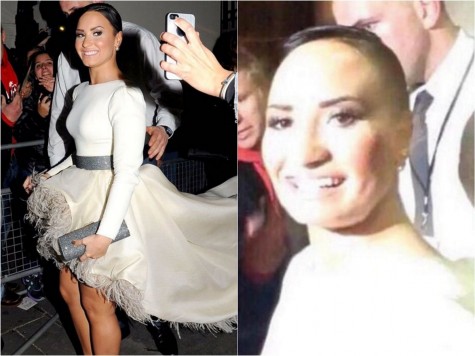 2015 was a year to be remembered. This is one of the most influential years of the decade that will be told about to children and grandchildren. It was a year of pop culture, a year of celebrities, a year of change, and a year of equality.