United Airlines may have just started a PR monster that is about to hit the airlines industry head on--and it finds itself right in the middle of the storm. With airline regulations...
April 12, 2017 • No Comments
View All »
According to the National Federation of High School Associations  (NFHS), water polo is the fastest growing sport in America. Water polo participation has increased by 12...
April 6, 2017 • No Comments
View All »
Polls

Loading ...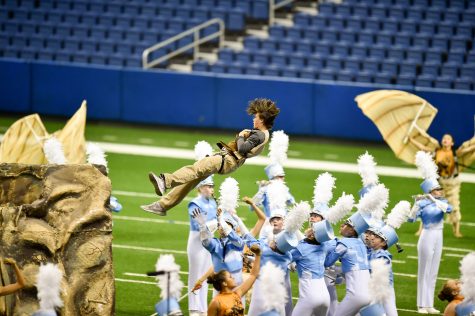 Annie Hollon, Staff Writer
Flower Mound Band goes undefeated, finishes season with first state championship.
December 2, 2016 • No Comments
View All »
Email Subscription
Enter your email address below to receive our daily email updates.
Kaitlin Kollasch, Reporter
   On May 19, the yearbook staff tried a new way of handing out yearbooks. Yearbook adviser, Marie Jones, and the staff hoped that having a distribution party would ensu...
June 1, 2016 • No Comments
View All »
The eclectic streets of Deep Ellum were packed on Saturday for the 2017 Deep Ellum Arts Festival. Artists from around the country showcased their unique creations under pavilions...
April 20, 2017 • No Comments
View All »
Sports Scores
Thursday, December 25

Varsity Boys Basketball

FMHS 67 - Fort Worth Southwest 56

Tuesday, December 2

Varsity Boys Basketball

FMHS 62 - Keller Central 54

Tuesday, December 2

Varsity Girls Basketball

FMHS 43 - Argyle 53

Monday, November 24

Varsity Girls Basketball

FMHS 44 - Carrollton Newman Smith 56

Saturday, November 22

Varsity Girls Basketball

FMHS 55 - Celina 50

Saturday, November 22

Varsity Boys Basketball

FMHS 47 - Humble 61

Friday, November 21

Varsity Girls Basketball

FMHS 44 - Beaumont Ozen 33

Thursday, November 20

Varsity Girls Basketball

FMHS 56 - Mansfield 40

Thursday, November 20

Varsity Boys Basketball

FMHS 67 - Pasadena 50

Thursday, November 20

Varsity Boys Basketball

FMHS 54 - Houston Langham Creek 48