Dan Thomas, News Writer
In the weeks following the presidential election, thousands of people have marched, shut down highways, and shouted angry slogans against Donald Trump as a result of the recent elec...
December 1 • No Comments
View All »
Kenni Ichimura, Editorial Writer
Per usual, the Summer Olympics are held every four years, bringing the best athletes from across the globe to compete in state of the art facilities. This year, the games...
April 12 • No Comments
View All »
First off, we'd like to say thank you to everyone who entered our first writing contest. From the submissions sent in, we picked two winners and here are their entries. If ...
June 1
June 1
June 1
April 26
View All »
Polls

Loading ...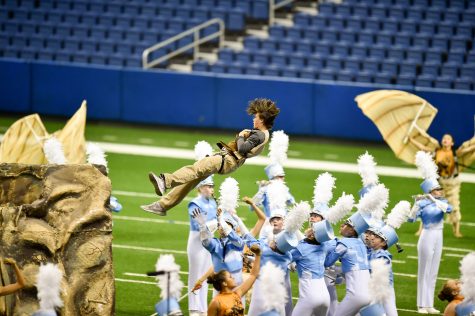 Annie Hollon, Staff Writer
Flower Mound Band goes undefeated, finishes season with first state championship.
December 2 • No Comments
View All »
Email Subscription
Enter your email address below to receive our daily email updates.
Kaitlin Kollasch, Reporter
   On May 19, the yearbook staff tried a new way of handing out yearbooks. Yearbook adviser, Marie Jones, and the staff hoped that having a distribution party would ensu...
June 1 • No Comments
View All »
Taryn Glover, Editor
I learned a little too late that it's never too early to think about college in high school. In fact, most of my time in high school up to this point was spent preparing ...
June 1 • No Comments
View All »
Sports Scores
Thursday, December 25

Varsity Boys Basketball

FMHS 67 - Fort Worth Southwest 56

Tuesday, December 2

Varsity Boys Basketball

FMHS 62 - Keller Central 54

Tuesday, December 2

Varsity Girls Basketball

FMHS 43 - Argyle 53

Monday, November 24

Varsity Girls Basketball

FMHS 44 - Carrollton Newman Smith 56

Saturday, November 22

Varsity Girls Basketball

FMHS 55 - Celina 50

Saturday, November 22

Varsity Boys Basketball

FMHS 47 - Humble 61

Friday, November 21

Varsity Girls Basketball

FMHS 44 - Beaumont Ozen 33

Thursday, November 20

Varsity Girls Basketball

FMHS 56 - Mansfield 40

Thursday, November 20

Varsity Boys Basketball

FMHS 67 - Pasadena 50

Thursday, November 20

Varsity Boys Basketball

FMHS 54 - Houston Langham Creek 48